Welcome to Audiobulb
Exploratory music label releasing artist albums, audio projects, creative software and hardware.
You can access a free download of the latest Audiobulb Sampler AB050-59 from Bandcamp.
New ableton live version of Lissajous out now.
---
Lissajous (Standalone & M4L Versions)
Lissajous - A Universe of Shapes
"Lissajous is a real-time audio reactive graphics application built in Max/MSP and inspired by the work of Jules Antoine Lissajous.. The media project is born with the purpose of investigating the relationship between sound and vision, chaos and order. It explores the field of harmony and disorder and let the user dip into an elegant, dreamlike, minimalistic yet chaotic space which reflects the complex rules of the universe in all its abstract beauty."
---
Latest Release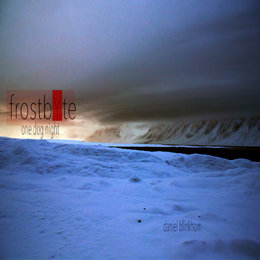 FrostbYte - One Dog Night
"The sounds of pinging ice are as crisp as sleet on aluminum, and come across as sedate, non-linear electronic peeps.  Triangles enhance the enchantment.  Soft rushes of drone enter like tiny wind gusts.  The volume stays in the low range, offering the opportunity to appreciate the beauty of the white before it becomes too threatening, to enjoy the crisp advance of the Svalbard (Spitsbergen) air."
---
Recent Releases
---
Upcoming releases
-