Welcome to Audiobulb
Exploratory music label releasing artist albums, audio projects, creative software and hardware.
You can access a free download of the latest Audiobulb Sampler AB050-59 from Bandcamp.
---
Lissajous
Lissajous - A Universe of Shapes
"Lissajous is a real-time audio reactive graphics application built in Max/MSP and inspired by the work of Jules Antoine Lissajous. It explores the field of harmony and disorder and let the user dip into an elegant, dreamlike, minimalistic yet chaotic space which reflects the complex rules of the universe in all its abstract beauty."
or Stand Alone Versions
---
Latest Release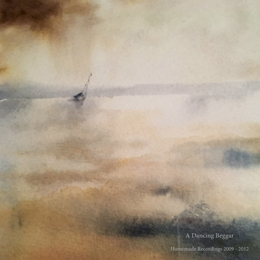 A Dancing Beggar - Homemade Recordings 09-12
"Reminiscent of artists like Seefeel and Ulrich Schnauss, there is something so intriguing about the way that the songs unfold. Soulful melodies and soothing waves of sound, this is an album to get lost in, moving deeper into the unique universe. Throughout the album there is a psychedelic sheen that graces the entirety of the collection... A Dancing Beggar delivers something that feels timeless and infinitely tasteful."
---
Recent Releases
---
Upcoming releases
AB072: The Tin Box - Invisible Kin