Welcome to Audiobulb
Exploratory music label releasing artist albums, audio projects, creative software and hardware.
You can access a free download of the latest Audiobulb Sampler AB050-59 from Bandcamp.
---
Lissajous
Lissajous - A Universe of Shapes
"Lissajous is a real-time audio reactive graphics application built in Max/MSP and inspired by the work of Jules Antoine Lissajous. It explores the field of harmony and disorder and let the user dip into an elegant, dreamlike, minimalistic yet chaotic space which reflects the complex rules of the universe in all its abstract beauty."
or Stand Alone Versions
---
Latest Release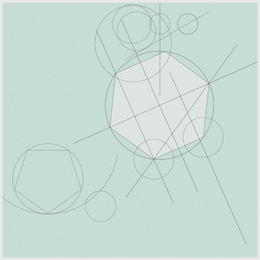 Build Buildings - Glass EP
"New York electronic music producer Build Buildings returns with a massively enjoyable EP, containing four new and well varied tracks. Opener 'Hebei Victory' is a brilliant blend of Autechre and Miwon while follower 'Honey Locust' brings Plaid to mind. So yes, downtempo electronics with heaps of microsounds, clicks, soundscapes and poly-rhythms, exactly the way I like my electronic music."
---
Recent Releases
---
Upcoming releases
AB075: Jules - Adventures & Explorations (Volume 1)
AB076: Ficture - Filled Spaces