Welcome to Audiobulb
Exploratory music label releasing artist albums, audio projects, creative software and hardware.
You can access a free download of the latest Audiobulb Sampler AB050-59 from Bandcamp.
New ableton live version of Lissajous out now.
---
Lissajous (Standalone & M4L Versions)
Lissajous - A Universe of Shapes
"Lissajous is a real-time audio reactive graphics application built in Max/MSP and inspired by the work of Jules Antoine Lissajous.. The media project is born with the purpose of investigating the relationship between sound and vision, chaos and order. It explores the field of harmony and disorder and let the user dip into an elegant, dreamlike, minimalistic yet chaotic space which reflects the complex rules of the universe in all its abstract beauty."
---
Latest Release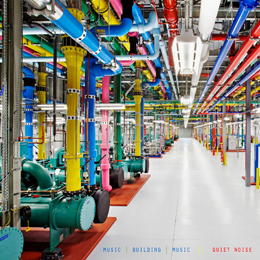 Quiet Noise - Music | Building | Music
"Under the name of Quiet Noise, Wilkinson has created an album of uncomplicated but interesting rhythms and arrangements which are both delightful and stimulating. His work as a sound engineer and composer of soundtracks for nature documentaries and short films has served him well as his ability to construct increasingly entertaining and almost living pieces evident for all to see."
---
Recent Releases
---
Upcoming releases
AB067 - Luminol by Melodium
AB068 - Phone to Logos by Porya Hatami