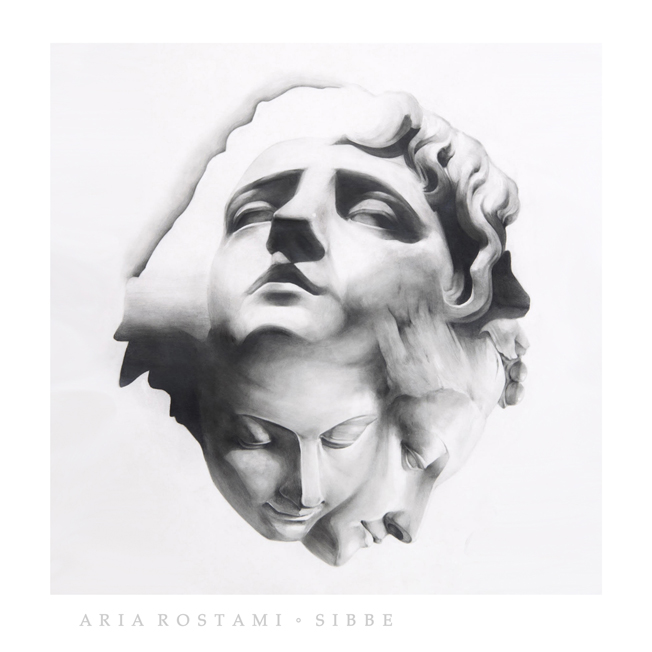 Aria Rostami
As a child of immigrants from Iran, San Francisco's Rostami came to understand that even his own idea of Iran comes from a specific cohort of the Iranian diaspora living in America and that his view of Persian culture is not the full picture. So what is the full picture? How accurate is our understanding of the world in general? Rostami's response is to take the same route as Americans before him and make an amalgamation of many cultures to create something wholly American.
Sibbe
Historically, American influence proliferates with ease but it has been difficult for media to come from around the world back to America. This has changed with the internet and smart phones. On Sibbe, SIbbe II, and Sibbe III Rostami uses processed field recordings sent to him from Tehran, Kerman and Taipei to insert glimpses of Asia, one of the largest and often over simplified groupings of "The Other." Rostami also incorporated much of his own instrumentation including Piano, Turkish Tar, Melodica, Glockenspiel, Vocals, Synthesizer, Violin and Computer. The representations of outside cultures are only glimpsed at and often left fighting against masses of information and sound.
On the other side of the globe, Iran is a country that imprisons artists and a culture that, due to strict control of personal freedoms, is uncomfortable being recorded. Some of the recordings sent could have gotten Rostami's Tehran source in trouble with the law or otherwise. There were even a few instances where people confronted the source about what was being recorded. Although there are many artists making modern art in Iran, distribution and performance within the country is very difficult and/or in many cases illegal. But, through modern technology, instances of events happening across the world can be digitized and transferred. The source material which was sent and recorded through. This is a representation of how technology opens conversation between cultures, spying and voyeurism through technology, and relationships sustained through cellphones and computers. Sibbe is dedicated to all those who have been killed or imprisoned for making art and to those forbidden to document the cultures they live in.
AB064 | September 2015