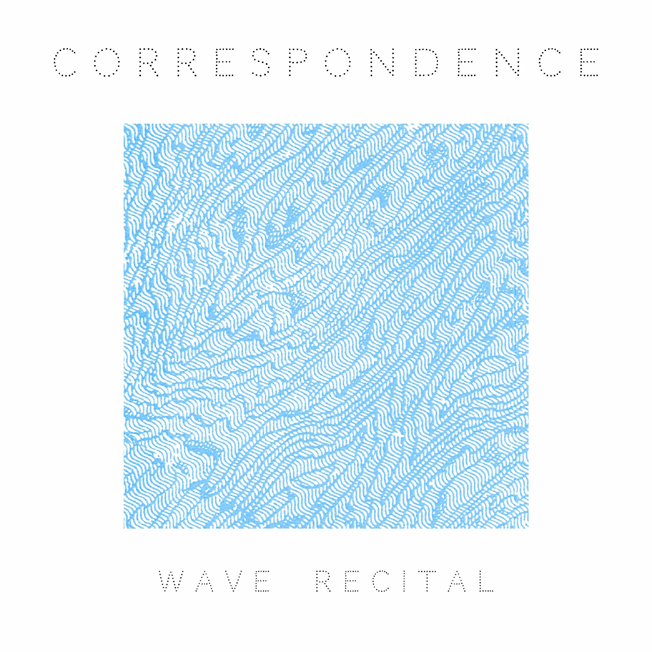 Correspondence
Correspondence is the recording project of Ben Catt, an electronic musician and library worker based in Yorkshire. He previously played guitar in the Leeds noise-pop group Molars (2014-2016) and has recorded solo work extensively under various names for over ten years. Wave Recital is his first full album release following several 'work in progress' EPs and cassettes shared via Bandcamp.
Combining MIDI instrumentation, live percussion and field recordings, Wave Recital explores a variety of textures and dynamics over eight instrumental tracks. Each piece is written using a different process-based method (indebted to Steve Reich's early essays), for example the increasing duration of electric piano and harp notes throughout 'On Again' and the gradual unveiling of a three-part marimba phrase on 'Expanding Cycle'. This carefully structured approach to composition is countered by occasional flashes of noise and unpredictability, exemplified on the album's lead track 'Playing Field' (contained within the confines of the short duration pop song form). Key influences on the sound of Wave Recital include Arthur Russell, Laurie Spiegel, Satoshi Ashikawa, He Can Jog (Audiobulb Records) and Julius Eastman.
Wave Recital
"With WAVE RECITAL Ben has recorded the perfect Correspondence album, IMO, in that it's soft and slow and minimal at times but frequently picks up speed as patterns and loops become more frenetic (but never noisy), seemingly at risk of crashing into one another before dissipating. It's music to empty the dishwasher to, but it's also music to give your undivided attention to if you get the chance. Maybe while in the bath or having a lie down on the floor or somewhere comfier, an ideal complement to the silence." - Steve Carlton, zine writer, musician and librarian (August 2017)
Credits: Written and produced by Ben Catt (Spring / Summer 2017). Mastered by Autistici.
AB073 | Nov 2017