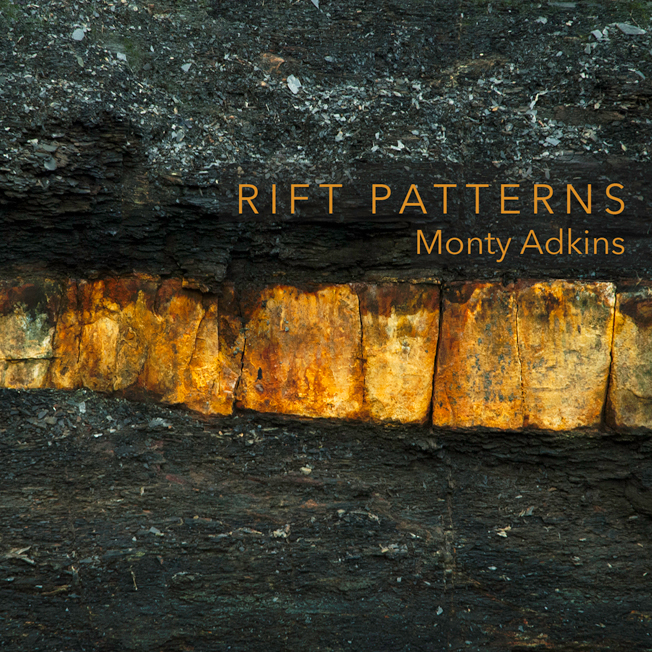 Monty Adkins
Monty Adkins is a composer and performer of experimental electronic music. His music is characterised by slow shifting organic textures often derived from processed instrumental sounds and found sounds. Inhabiting a post-acousmatic sensibility, his work draws together elements from ambient, acousmatic and microsound music into a richly melodic and harmonic tapestry. Adkins has worked collaboratively on a number of audio-visual projects and Rift Patterns is the natural extension of this work. He has recently released tracks on the Silent Howl and Cronica labels. This is his third album for Audiobulb.
Rift Patterns
Rift Patterns is about the psychogeographical exploration of places and how they impact on our identity and feelings. Psychogeography has historically been associated with the exploration of our cities and the 'drift', and has been described by Joseph Hart as "a whole toy box full of playful, inventive strategies for exploring cities... just about anything that takes pedestrians off their predictable paths and jolts them into a new awareness of the urban landscape". In Rift Patterns, Adkins continues the drift from the city, into the country and into our inner world of thoughts and relationships. Following on from Adkins' previous albums on Audiobulb there is a delicate balance between abstract electronic sound and melody. On this album he uses found objects from the many locations visited, placed in the piano to prepare the strings and produce strange sonorities.

Enhanced Versions with Interactive iBook: As the music was being completed Adkins invited the writer Deborah Templeton, video artist Jason Payne and photographer and graphic designer Stephen Harvey to respond in their own way to the music, the ideas behind it and each other's work. The result is an interactive iBook containing music, text, moving image photography and film. This will be distributed to customers purchasing the enhanced 16bit or 24bit digital download versions from www.audiobulb.com

Credits: Cover image, photography, iBook design and production: Stephen Harvey. Text: Deborah Templeton. Video: Jason Payne. Mastering: Dominique Bassal.
AB051 | April 2014