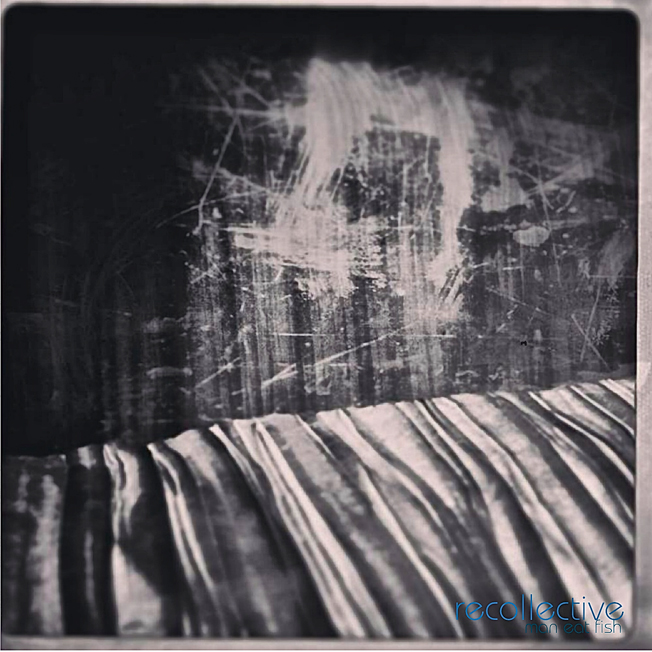 Niklas Schak
Man Eats Fish alias Niklas Schak is focused around tension between fiction and reality. Man eats fish works combined visual art, felt recordings, music and animation. He is educated in the Danish music conservatorium in film composition and has studied abstract sound texture, classical piano, composition and instrumentation. Based in Copenhagen Denmark Niklas Schak has under the pseudonym "Great Music" composed score music for more than 60 film and modern dance theatre since 2003, together with Tin Soheili.
Recollective
Recollective is my first release under the pseudonym "Man Eats Fish". The work is characterized by concrete sounds with a lot presence, combined with abstract electronic texture and newly written and recorded works for string quartet. Lost memories are the main theme that's being processed on Recollective and through music, sound and visualization I prepare the emotion of lost memories. On the track "Duality" I worked with the sentence, "I don't remember being born but I have seen it on YouTube". The track "Duality" might be the sound of my mother given birth to me.
On the track "Corridor Slow" I worked with time, in a philosophical context and the change of time. I wrote a 3 min piece for string quartet and extended the duration for the piece to last for 10 min. In the process I realised that the expanded time, creates a new sonic texture and depth that washed in the original piece. In "Corridor Slow" I worked with the sentence, "what I realized as boy has a deeper meaning now as a man".
AB056 | October 2014