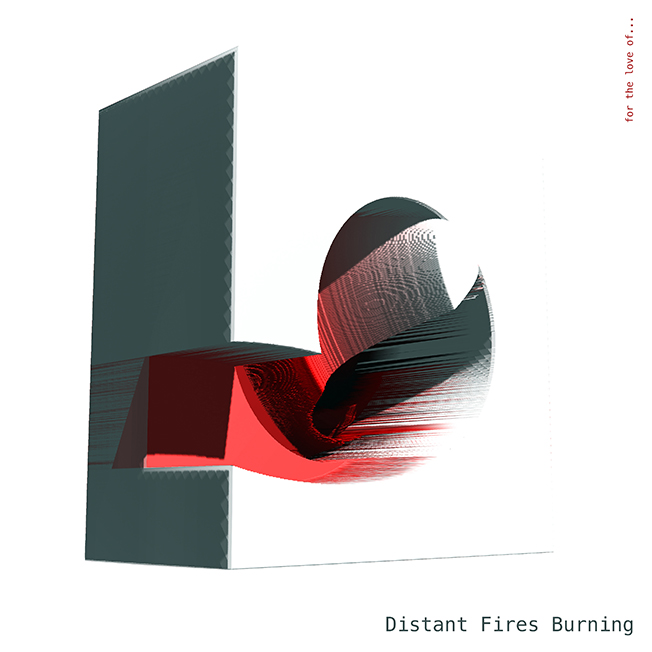 Distant Fires Burning
The creative work of Gert De Meester from the town of Battel (A suburb of Mechelen, Belgium, at the confluence of three rivers). Gerts musical outlet always represented a very diverse palette of musical genres. He started out as a bass-player for rock, thrash, funk and pop bands including: The Hindu Needle Trick and The Seven Laws Of Woo. Elsewhere he was creating electronic music under aliases The Mental Attack and Reverend Basstorius' Intergalactic Funk Experience.
In 2007 Gert started to experiment more with ambient and it became clear that Distant Fires Burning was the vehicle for a very personal expression and one in which the bass guitar re-entered as the primary source. Distant Fires Burning is Gert's expression through bass - enhanced and manipulated to create a very unique and personal sound.
For The Love Of ...
This album has been formed over the past two years and is more centered around the Fender Jazz Bass. Most of the tracks are made entirely with the jazz bass & digital effects.  It is ambient, but it has more rhythmic elements in it. There are elements of post rock and subtle psychedelia a sense of flow and exploration.
Each track is made with a deep love and passion for music and the world (closely) around us. The moment an immense feeling was experienced, it was transformed into music. It turned out to be a collection of tracks that represent for the love of ...
Cat: AB080
Release date: September 2018