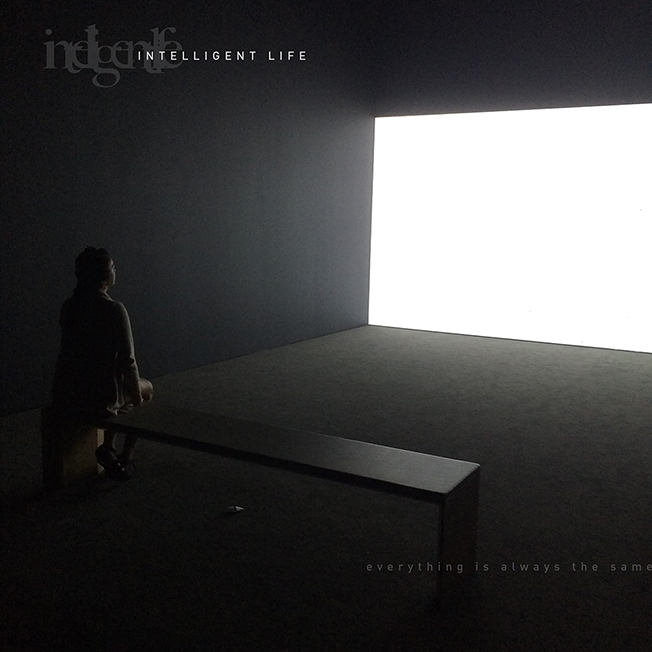 Intelligent Life
Intelligent Life is Jeff Düngfelder & Mike Brown. Jeff Düngfelder (aka Ümlaut), is an experimental sound artist and composer based in Queens, New York. The thematic concepts distinguishing his work are absence and silence, the ineffable exchange between viewer and image, and random moments of stillness within a landscape in flux. The listener is set out on a richly layered journey into the unknown. Jeff has released records on labels such as on Audiobulb and Carpe Sonum Records. This is his first collaborative release. An accomplished musician on the electric and double bass, Mike Brown has explored everything from rock to jazz to classical to country. His specialties include "New/ Avant Garde" and "extended techniques." Mike is the front man of May the Bridges I Burn Light the Way. He can be heard on soundtracks by Ken Burns; is one half of the Brown-Jewell duo; and is a member of other groups, including Kotorino, Wheelchair Sports Camp, Keva, Charles Atlas, Now Over Ever, The Kerosene Ensemble, and Fingerprint.
Everything Is Always The Same
Intelligent Life makes its powerful debut with this genre-defying album. Ultimately unclassifiable and obsessively listenable, it is an ephemera of sound that defuse boundaries. A structural philosophy of experimental contrabass underscores the ambient, down-tempo and avant-garde components, which fluidly superimpose with the electronica. While the contrabass is clearly a foundational element, it serves more as a point of departure than a defining sonic envelope. Düngfelder & Brown take their disparate experiences and talents to attack convention. Alive with vivid colors they give the meditative music a real edge with the unexpected. It's full of an idiosyncratic energy not found on most experimental albums. A brilliant debut.
Cat: AB089
Release date: 01 Jan 2021