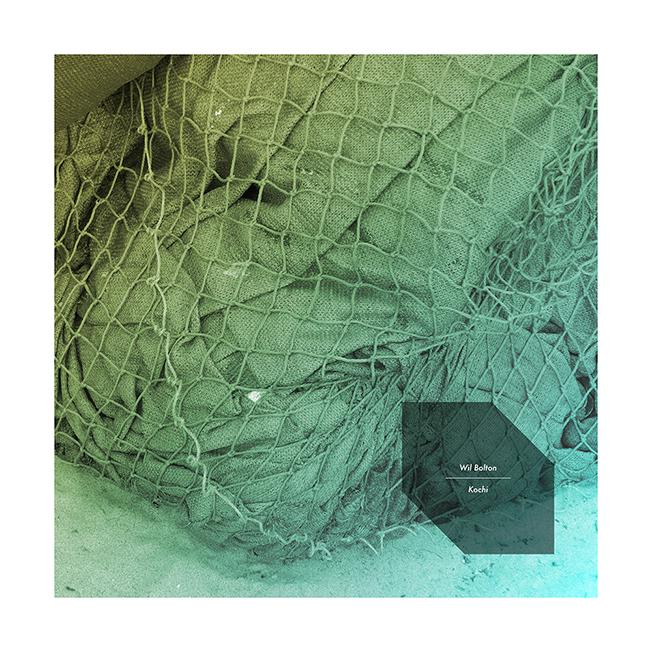 Wil Bolton
Wil Bolton is a London-based artist and musician. He makes predominantly sound-based artworks for both CD releases and installations, often enhanced with video or photography. His audio work uses guitars, acoustic instruments, vintage keyboards and effects to create warm and emotive melodies, fragmented and submerged among beds of droning ambient textures and environmental sounds.
Wil's work is usually site-specific, based on a certain place, and tends to use environmental sounds and images as starting points in the creative process. The main concept of his work is resonance – the resonance of sound, but also the resonance of a space – its atmosphere and the traces of its history, society and culture, and associated ideas of place, memory and identity. He also takes inspiration from finding beauty in the everyday and in unexpected or overlooked places, taking the time to pause, freeze and explore a moment, experience or emotion.
Wil has released albums on labels including Hibernate, Time Released Sound, Eilean, Home Normal, Dauw, Dronarivm, Hidden Vibes and Fluid Audio. He has also shown his sound and video works in exhibitions at ICA, Incheon Art Platform, Liverpool Biennial and others, and have performed at venues including Cafe Oto, Tate Liverpool and Iklectik.
Kochi
'Kochi' is an immersive, heavily textured ambient album inspired by memories of the Arabian Sea. The four lengthy tracks are all centred around field recordings of Fort Kochi beach in Kochi, a port city in Kerala, South India. The character of the environment is captured in the sounds of lapping waves, birdsong and crow calls, the buzz of fishermen, traders and locals walking in the sand.
These sounds are layered with Indian cowbells and elephant bells, and hypnotic, evolving drones created with a shruti box, melodica and Moog semi-modular analogue synthesizer. Glockenspiel and electric guitar played through a swathe of effects pedals add hypnotic, looping melodic textures and soft, glowing tonal patterns.
Written and recorded by Wil Bolton
Mastered by Autistici
Design by Kirk Markarian
Photography by Wil Bolton

Cat: AB092
Release date: October 2019