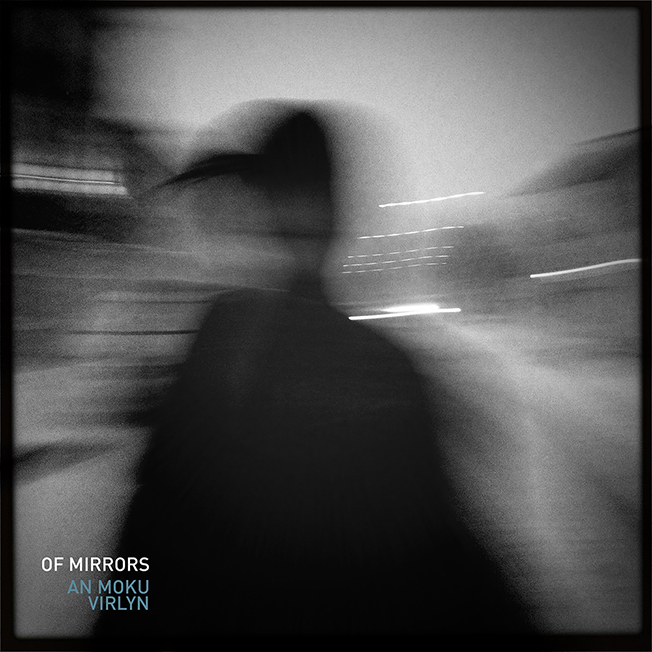 AN MOKU and Virlyn
Dominik Grenzler aka AN MOKU is a sound artist and bass guitar player from Switzerland, with a spot for experimental and ambient soundscapes. The literal translation of the Japanese word «Anmoku» is "tacit, unsaid, implicit" conveying that an idea or thought cannot be put into words but is subconsciously understood. Inspired and animated, with this approach, Dominik's abstract, cinematic music gives the listener room for imagination and interpretation. His approach to ambient is highly personal, as he manages to generate tension with a hidden musicality, drowned in a miasma of organic, yet manipulated, sounds. From 1998 through to 2001 he performed in supporting acts for Whitney Houston, Joe Cocker, Marla Glen as a hired bass-guitar player. As a soloist, he performed at international shows and festivals and worked on soundtracks for indie movies. Dominik curates the Swiss label EndTitles. www.anmoku.net.
Frédéric Vanderlynden aka Virlyn is a sound artist from Belgium, with a special interest in ambient sounds, experimental electronica, acoustic soundscapes. He released work via the Belgian electronic label Xtraplex Records (Wolk EP) and the Canadian netlabel Spiritech Records (Scratch Book EP). He released a collaboration with AN MOKU and finished his album 'Man Asleep' (Etalabel). In 2014 Subterranean Tide Records released the EP 'Aguirre', a fictional soundtrack for the Herzog movie "Aguirre, der Zorn Gottes". Additionally Virlyn released his album "Arctic Radio" with Fluttery Records in 2015: a more gentle, acoustic ambient LP with a focus on strings, field recordings and keyboard instruments. In 2017 he returned to Xtraplex Records, with a dark ambient release named "Inner Emigration". Finally he worked on a project by Italian film director Giancarlo Cutrona, for which he made part of the soundtrack for the movie CCÀ, a poetic documentary about rural life in Sicily.  www.facebook.com/VirlynMusic
Of Mirrors
Of Mirrors has been recorded from November 2011 until March 2012. After finishing it, we kept this album in a secret place until today...
Electronics, instrumental and field recordings by AN MOKU. Electronics and Mixing by Virlyn. Mastering by Weldroid. Swiss Performers: Piano by Cornellia Stromeyer | Violin by Orina Zänerle | Cello by Jacki Knöpfel. All instrumental and field recordings captured in Switzerland and Iceland. Ending of «Frost» captured during an orchestral warm up session at Harpa, Reykjavik. Modified spoken sample taken from «The Seventh Seal» by Bergman, 1957. Cover Picture by Dominik Grenzler.
Cat: AB096
Release date: April 2020