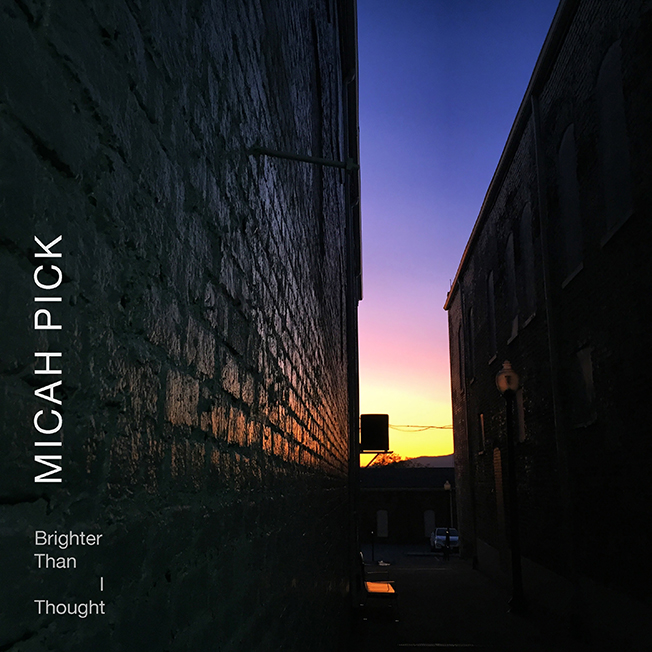 Micah Pick
Micah Pick is a classically trained musician based in Bedford, Virginia (USA) who works as a collaborative pianist and music educator.
Brighter Than I Thought
On his debut with Audiobulb records, Brighter Than I Thought, he recontextualizes the familiar sound of the piano by processing it with a modular synth. This creates a swirl of electro-acoustic landscapes. Each track was recorded in one take where the synth processed the piano improvisations live. Courage, Dear Heart uses the 2hp Pluck synth voice and What We're Fighting Against includes the Make Noise 0-coast, otherwise, all other musical sounds on the album have the piano as their sole sound source.
Tying the musical elements together are snippets of field recordings Micah captured during his everyday life to amplify the emotional themes of the album. These themes explore the surprise at finding unexpected joy even at our darkest moments when our worst fears are realized and facing the unique stresses of adulthood by retaining a sense of childlike joy.
Gear used: Mutable Ears, Reflex Liveloop, Mannequins W/, Pico dsp, 2hp Verb, Bastl Cinnamon, 2hp Pluck, Make Noise 0-coast, Ornament & Crime, Shakmat Modular Bishop's Miscellany, Make Noise Function, and Make Noise Optomix. Tracked and mixed in Ableton Live.
Credits:
• Performed, Recorded and mixed by Micah Pick
• Mastering by Taylor Dupree at 12k Mastering
• Album art by John Wilcher
• Special thanks to Benjamin Muach, Gregory Vinson, Mackenzie Nehring, and Ezra LeFluer
• Dedicated to Lucy, Adrienne and Bronwyn, the givers of great joy
Cat: AB097
Release date: May 2020