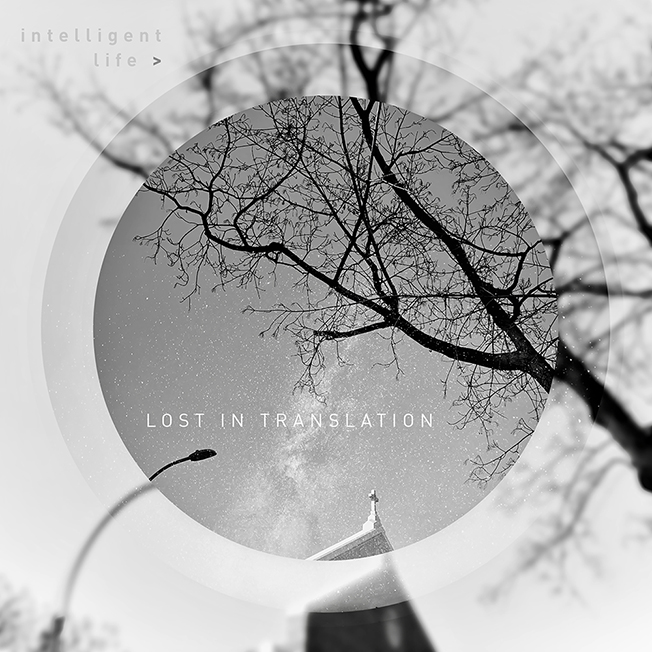 Intelligent Life
Intelligent Life is Jeff Düngfelder, Mike Brown & Joshua Trinidad.
Jeff Düngfelder (aka Ümlaut), is an experimental sound artist and composer based in Queens, New York. The thematic concepts distinguishing his work are absence and silence; the ineffable exchange between viewer and image; random moments of stillness within a landscape in flux. Using fragments of sounds, textures, found acoustics and a warm palette of noise, he tweaks the listener's inclination to reflect and discover. Jeff has released records on labels such as on Audiobulb and Carpe Sonum Records.
An accomplished musician on the electric and double bass, Mike Brown has explored everything from rock to jazz to classical to country. His specialties include "New/ Avant Garde" and "extended techniques." Mike is the frontman of May the Bridges I Burn Light the Way. He can be heard on soundtracks by Ken Burns; is one half of the Brown-Jewell duo; and is a member of
other groups, including Kotorino, Wheelchair Sports Camp, Keva, Charles Atlas, Now Over Ever, The Kerosene Ensemble, and Fingerprint.
Internationally renowned trumpeter, Joshua Trinidad was born and raised in Denver, Colorado. His recorded music can be heard globally with artists such as Sage Francis, Lee Konitz, Nathaniel Ratliffe, and soundtrack music for Ken Burns's documentary, "Vietnam". Joshua also composed a soundtrack to the photography of New York photographer Chris Buck. Joshua has also performed with BadBadNotGood, The Mars Volta, Ikey Owens, Cake, Karl Denson, OK Go, The Colorado Wind Ensemble, George Clinton, The Bad Plus, Rudy Royston, Mike Brown and David Cieri.
Lost In Translation
On the crest of "Everything is always the same", Intelligent Life now presents their visionary second release, "Lost in Translation". Joining the group is renowned trumpeter Joshua Trinidad, whose burnished tones and spellbinding improvisational skills beguiles the listener with an air of relaxed restraint. The alluring timbre of Brown's contrabass gently floats the articulated notes of Trinidad's trumpet, which then seamlessly interweave with the mystical texture of Düngfelder's
electronic world. Out of this fluidity of sound a new language is born. Boundaries are defused and the listener gets lost into an unchartered world.
Düngfelder, Brown and Trinidad merge their individual experiences and talents to produce meditative music with an edge. With a blend of idiosyncrasy, depth and the unexpected it is a unique palette not come across in most experimental albums.

Jeff Düngfelder: Computer & Electronics
Mike Brown: Contrabass
Joshua Trinidad: Trumpet
Recorded and mixed in Brooklyn & Queens, New York, and Denver, Colorado.
Artwork by Jeff Düngfelder.
Cat: AB109
Release date: June 2021