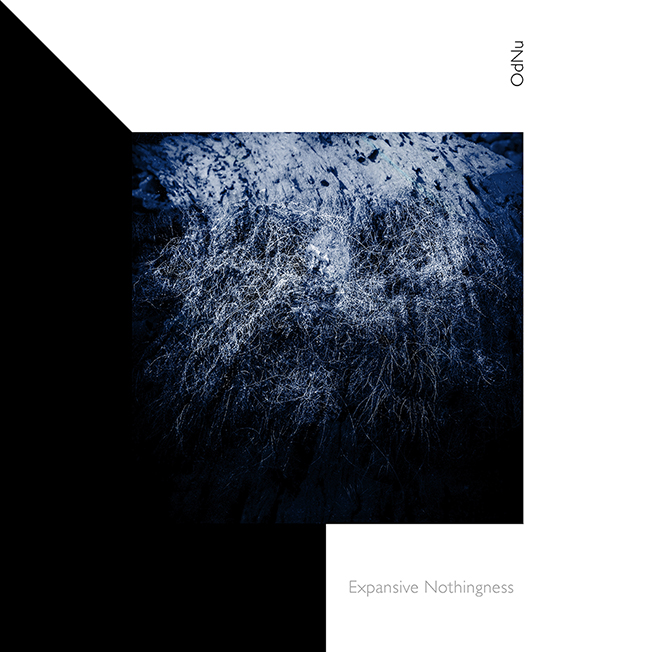 OdNu
OdNu is the musical alias of Michel Mazza. Originally from Buenos Aires, Argentina and currently residing in Hudson, NY. Michel's compositions are a constant experiment and interplay of instruments, different techniques, electronics and his moods and feelings. He often works with repetitive tiny melodies creating a dialogue between them amid textures of grainy decomposed sounds often from his main instrument the guitar but also including synths, (usually triggered using the midi guitar),field recordings and other acoustic instruments, the result is melodic, cinematic and otherworldly. Besides working as a composer, Michel also writes and directs short films and music videos, works as a freelance film/tv video editor, mixer and sound designer and runs his own postproduction house called Post Present Future.
Expansive Nothingness
OdNu's latest release "Expansive Nothingness" is a binaural 3D textural experimental guitar ambient album. It was recorded throughout the weird year of 2020 as a way for Michel to cope and channel his feelings on the events that took place. He discovered that even the most intense, chaotic and surreal realities can become harmonious when we don't let fear control us
and we allow ourselves to observe from a perspective of expansive nothingness.
Michel uses the electric guitar as the main sound source for this album but always very processed, sometimes to the unrecognizable and often pushing the guitar sound to the breaking point. Loopy leitmotifs come and go knitting feelings and ideas and creating a space that for a time seems unable to contain itself. In this way he is able to create music that is visceral, raw and dramatic and he pushes sound to experimental directions without losing clean and recognizable melody and emotion.
Cat: AB110
Release date: June 2021