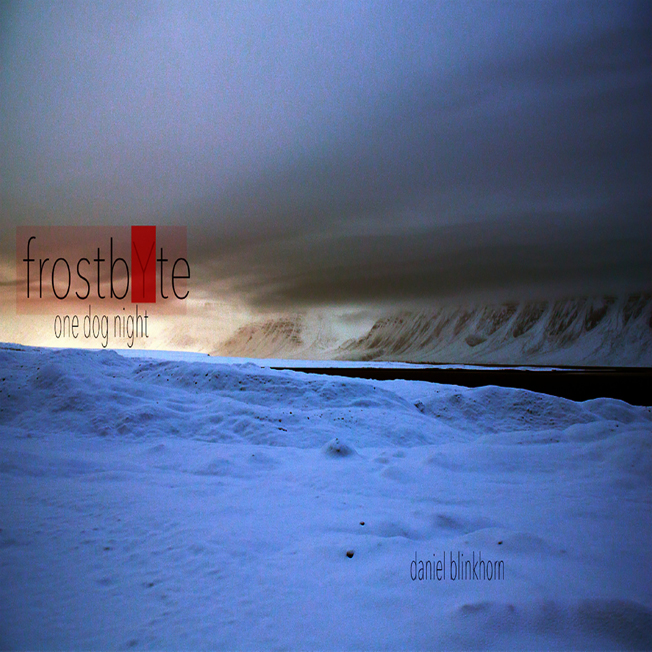 FrostbYte
FrostbYte is Daniel Blinkhorn and artist who has worked in a variety of creative, academic, research and teaching contexts, and is an ardent location field recordist, where he has embarked upon a growing number of recording expeditions throughout Africa, Alaska, Amazon, West Indies, Northern Europe, Middle East, Australia and the high Arctic/ North Pole. He is self-taught in electroacoustic's, however has formally studied composition and the creative arts at a number of Australian universities.
'Winner of both categories of '>SYNC.2015', Russia, a 'Giga- Hertz-Preis für elektronische Musik | Giga-Hertz- Award' – Germany, the 'International Computer Music Association' – 'Asia Oceania Award' – 2013, the '9th International Composition Competition – Città di Udine', Italy the '12th as well as the 9th (2011 - 2009) International Electroacoustic Composition Competitions, 'Música Viva', Portugal, and the 'Luc Ferrari' 8th International concours d'art Radiophonique Pour Sons Fixés et Instrument – LA MUSE EN CIRCUIT, Centre National de Création Musicale, France.'
One Dog Night
One dog night' refers to an adage once used to describe how cold the temperature could drop at night. If it was a particularly cold night, it may have been appropriate to have one, two, even three of your dogs on the bed with you to help keep you warm as you slept!
The 'frostbYte cycle', a collection of ongoing pieces central to which are location- based field recordings I made whilst on expedition throughout the Arctic region of Svalbard (Spitsbergen). Positioned at 79° north, 10° East (situated above Norway) the archipelago of Spitsbergen is a truly remarkable part of the world that continues to inspire awe and fascination, and is often at the heart of our collective consciousness for its ecological and climatic sensitivity. It's renowned for its visual and cinematic beauty, yet it's also no surprise to find that sound plays an integral role in the uniqueness of its appeal. There's a great deal of sonic activity within the archipelago, both animal and aqueous and the frostbYte cycle of works seeks to portray some of these sonorities in a highly abstracted, yet clearly discernible way.
The album is available in stereo WAV and two high quality surround sound formats. The PDF press release can be downloaded here.
AB065 | November 2015