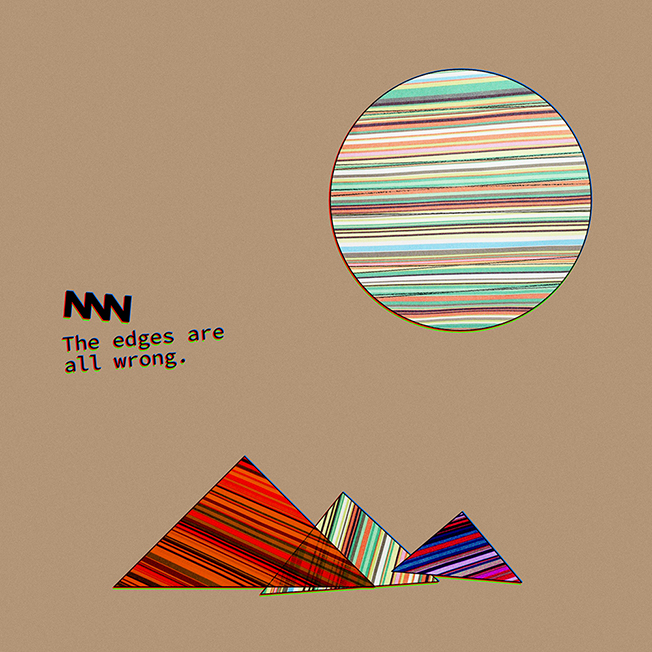 Neuro... No Neuro
Neuro... No Neuro (NNN) is a moniker of the electronic musician Kirk Markarian, an avid synthesist, drummer, abstract painter, and graphic designer residing on the alluvial plain of the Sonoran Desert, in dry and dusty Tucson, Arizona.
The alias of Neuro... No Neuro was derived from experiences during and after several neurosurgeries and their various side-effects. Melodies that creep around the edge of consciousness; hums, tics, and spaces that attempt to contain the endless turmoil - all blend together to provide a mélange of audio memories. Each piece is a fragment of the brevity of a memory. Analogous to a tape reel that runs out, the end spins its tail endlessly until the machine comes to a rest. Always perceiving patterns and melodies in even the most mundane of memories and locations, Neuro... No Neuro utilizes those moments and brings forth a deeper significance. "When constructing my tracks, I always draw from my initial memories to assemble an auditory representation of how I felt in the moment. Then, I look for something to take away from the track to leave the melody or pattern's cycle "off" in some way."
The edges are all wrong.
'The Edges Are All Wrong' is a collection of tracks over the past 3 years that really began to collect a broader set of memories, emotions, and experiences beyond the negative. Drawn from the mysterious and other-worldly side effects derived from intrusion into the Broca and Wernicke brain regions, 'The Edges Are All Wrong' brings forth the flickering lights and hallucinations; the grasp for words that cannot be found and memories lost. The methods of improvisation on a daily basis to appear normal enough to fit into ordinary situations where you know full well that you do not.
Cover images by Neuro... No Neuro
Mastering by Autistici
Cat: AB090
Release date: August 2019